Ainsley Hamill – Not Just Ship Land
Hugging the south bank of the River Clyde, Govan is an area of Glasgow world-renowned for its shipyards and some famous faces, living and dead.
But its unsung heroes are the focus of this cultured, intriguing and elegant collection of songs by Scottish singer/songwriter Ainsley Hamill, who has delved into the lives of female rent strike leaders, a munition's worker, an Olympian and a man who collected daffodils, among others.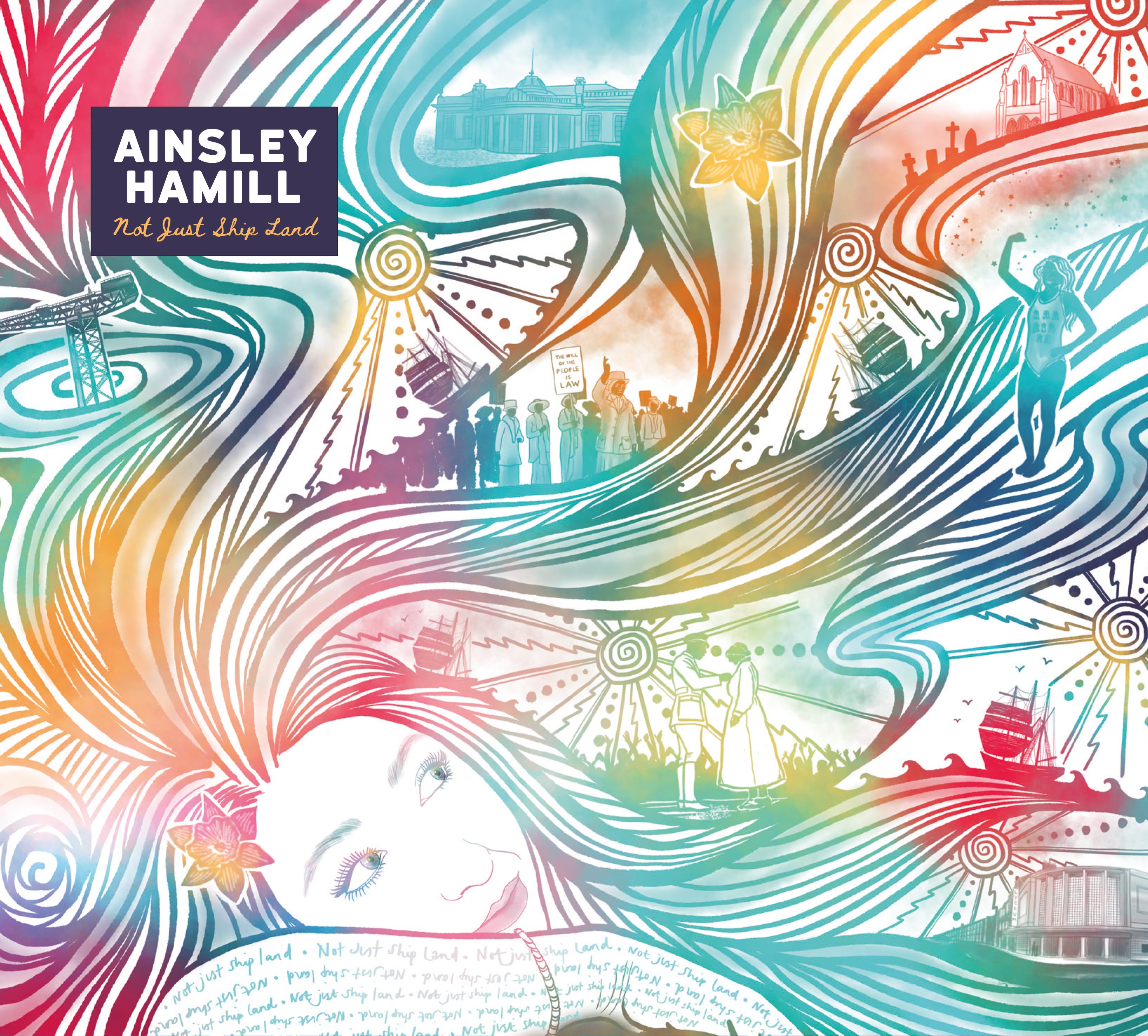 As she opens the history doors to them, there is something rather touching and warming about her palpable fondness for the characters she has brought to life in an endearing alt-folk atmosphere underpinned by a lush swathe of strings and piano that swirl and swoop and flow, allowing her superb, nuanced vocals to tell the stories of these citizens of note from yesteryear.
The graceful Belle Of The Ball is about a 17-year-old overcoming the sexism of the day to win Olympic swimming gold. "From a humble start to Olympic Glory / In a man's world / What a story" sings Ainslie, wistfully, yet with pride.
A medal of a different kind features in No Time To Lose Time with its Sade-like tones that focuses on a seven-day-a-week, 18 hours-a-day munitions worker who gets a medal from a king: "That's why we cheer for Lizzie / She stands up for us all / There's no time to lose time / In decorated overalls."
The Will Of The People Is Law – a campaign slogan of female-led rents strikers during World War 1 – plays out like a musical newsreel with fragile and tender vocals while The Daffodil King is an homage to a local man who devised a classification system for the flowers. "You birds of May draw near / Awaken, faded flowers, from death / The King of flowers is here." It has a warming Scottish lilt with Yvonne Lyons on backing vocals.
The songs have an overall honesty and an integrity without being misty eyed. On the title track, the first on the album but the last one written, Ainsley wryly observes street life in all its ragged glory and mentions those "….sipping on their Buckfast / It's monks that make it they'll say / We're holier than you / We're saving our sinning for a rainy day."
The album was produced by one-time, Robert Fisher/Willard Grant Conspiracy collaborator, Malcolm Lindsay and features the effortlessly fluid Czech Studio Orchestra, conducted by Mikel Toms.
If the unassuming Govan folk celebrated here could have heard the record, they would surely have been proud to be honoured in this way – meanwhile, anyone listening to these songs today cannot fail to be moved and impressed.
---