Steve O'Connor – The Messenger
Steve O'Connor was born and raised in Liverpool, England, a cultural, charismatic city with a rich and famed musical heritage.
Steve has travelled extensively in his life, which has helped him to learn to understand and appreciate the diverse cultures and traditions of the world.
It wasn't until he moved to the highlands of Scotland, however, that his natural gift for song-writing began to manifest itself. It was there that he found the inspiration, both visual and spiritual, to teach himself to play guitar and subsequently write his own music and lyrics.
After several fruitful and memorable years in Scotland, he returned to Liverpool where he continued to nurture his talent for song writing. His words and melodies captivate and enchant, while his warm and genial manner coupled with his native Liverpool wit engage his audiences in performance.
He has learned his craft well, and though Steve takes his musical influences from far and wide, he remains as a singer-songwriter contemporary in his own style.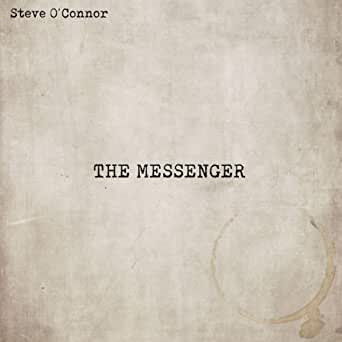 We first met Steve for his first album, Roll The Dice in 2008 including his anthem to Scotland, Hail Caledonia.
We followed his trips to New York with is song Fallen City. The song was written on the day of the Hillsborough Disaster and New York took it to heart following 9/11.
Steve's latest album, The Messenger has taken a while to produce, but is as delightful as Roll The Dice.
Listen to Steve talking to Ross from 12 noon on Saturday 20th March and hear tracks from The Messenger throughout the week
---