The Coaltown Daisies – Listen
Join Ross Macfadyen this Saturday 6th February at 12 noon as he talks to The Coaltown Daisies.
It's been 5 years since The Coaltown Dasies released their debut album, This Old House.
I couldn't believe that Listen was only their second full length outing. Here we have a not-so-difficult second CD.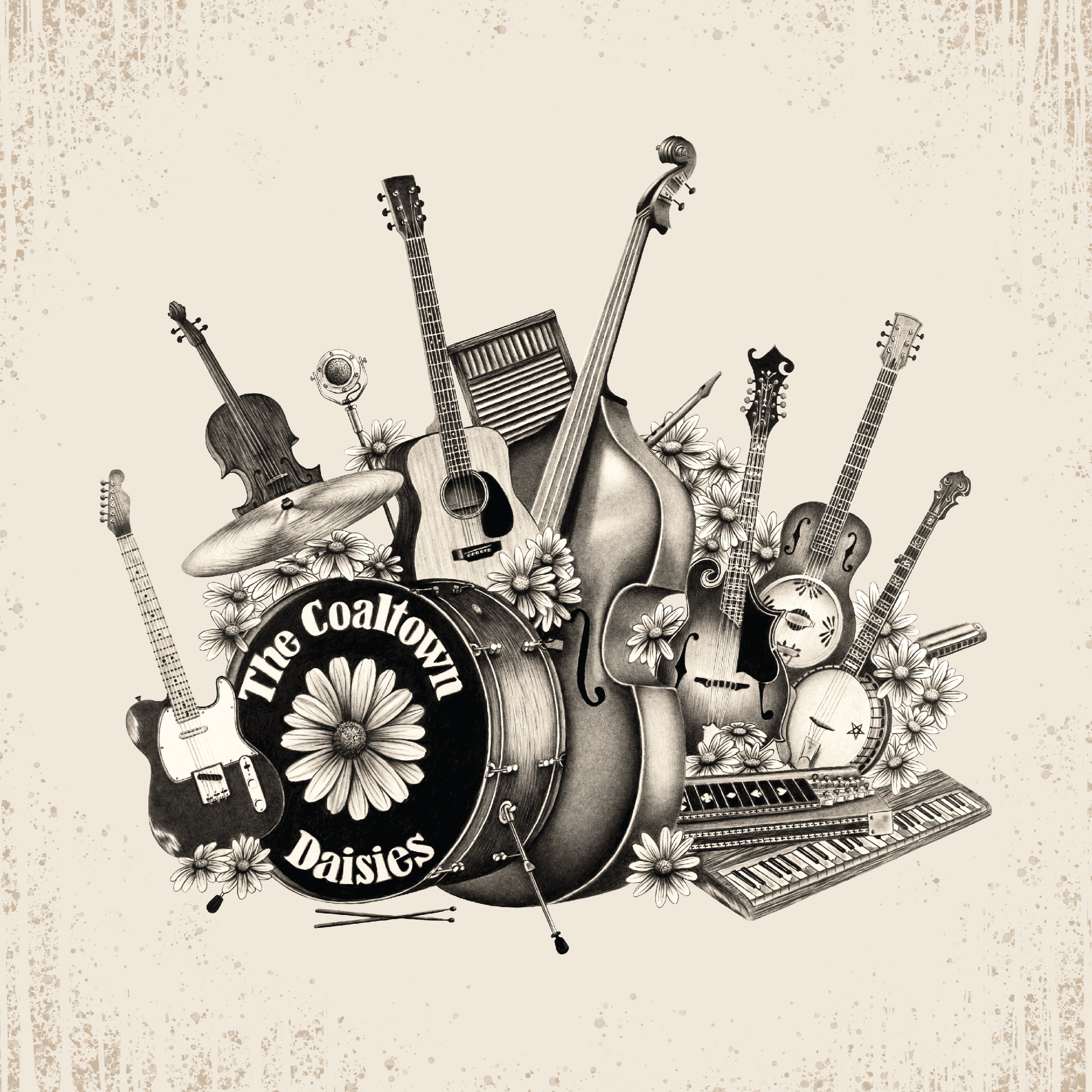 There is a theme to this one, in that all 10 songs take on the good and bad effects of mental health.
Inspired by the spectrum of mental health, this album is one we are so incredibly proud of and it is, most definitely, the album we have always sought to create. The album settles into an exploration of the different sides of americana through a carefully curated collection of tangible lyrics and exciting musicality. This is definitely something we'd love for you to hear!

www.thecoaltowndaisies.com
Lynsay Mouter and Vivienne Bern state they wanted to "explore the Americana genre", which they certainly do from bluegrass to almost (almost) country.
The first track released was 52 Reasons, which has the full flavour of Steve Earle. The vocal harmonies on Footprints (In The Sand) and simply wonderful and the haunting fiddle reminds you of the albums purpose – to highlight Mental Health issues.
That's not to say the album is doom and gloom. There's plenty upbeat and get-up-and-dance tunes on here, including Hangman with it's hoedown feel. Little Jane is a cracking sing-along song.
My favourite song has to the The Unravelling – but don't take my word for it Click on the album cover or the link below to get your own copy.
---