William Prince – Celtic Connections – Drygate – January 27, 2023.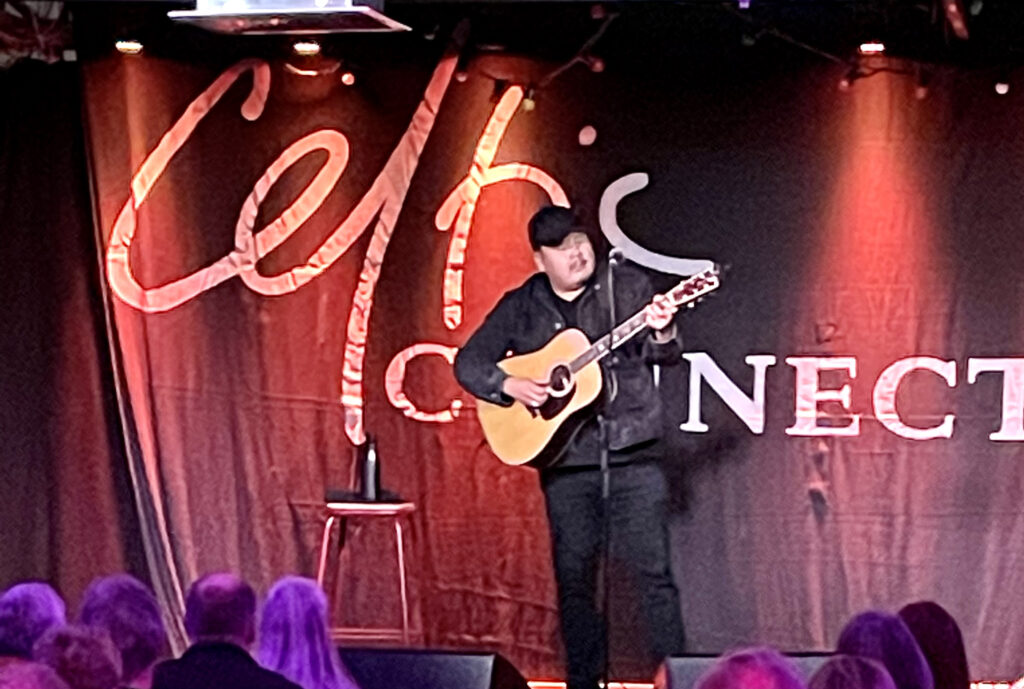 WILLIAM PRINCE's open-ness, whole-hearted attitude and sense of enjoying the moment are uplifting throughout this appealing, 75-minute appearance, where he offers what he describes as "country folk with a touch of gospel to it."

The Oji-Cree musician from Peguis First Nation in Manitoba, who begins with Johnny Cash's epic "Ring Of Fire," has a gentle, preacher-like manner with a ready chuckle. He reveals his music was originally founded in songs of longing, grief and loss but today they veer more towards contentment and love. The man, who can count Neil Young as a fan, says he appreciates what he has in his life, day to day, and encourages his audience to do likewise.

He's just got engaged and an exquisitely formed new song, Tanqueray, outlines openly the falling in love he experienced with is bride to be such as the tipsiness and joy of it all.

On That's All I'll Ever Become from his 2020 release, "Reliever," he reflects passionately on parenthood: "I wanna live to the second last day that my children do / Selfishly so I can see them through / And all that they become / That's all I'll ever become."
His six-year-old son, he then reveals, is missing his Dad. "Music's the only thing that can take me away from Wyatt," says Prince, who toured the Prairies alone for many years for small-town gigs.

The Spark, another track from "Reliever," is a song full of doubt, fear even, and Prince's warming baritone are commanding yet fragile, as befits the lyrics: "All these bridges we cross all have water underneath /When the ashes of lost love make it hard to breathe / My love, if we burn, would you burn right next to me?" It's absolutely gorgeous.
Lighthouse is a song where his soul is being saved while on Earthly Days, the title of his 2018 album, he sings about seeing the light, very much reflecting the 'gospel' side of his writing.

The endearing simplicity to his smoothly crafted songs, the exquisite playing on his new guitar and his smile-filled performance fills the room with soul, and a pleasure we'll long savour.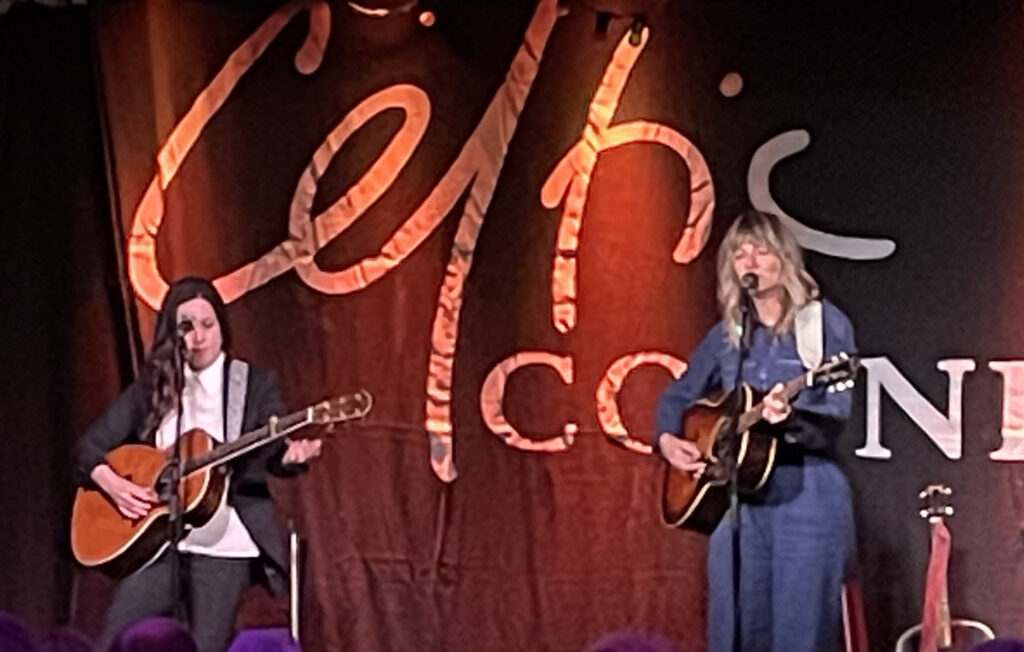 Openers, MADISON VIOLET are in scintillating form. A tight set begins with the sparkling Small Of My Heart from 2009's "No Fool For Trying."

They then dip into their current album "Eleven" – it has received a hat-trick of nominations in the 2023 Canadian Folk Music Awards – for Utah, written by Brenley MacEachern and her dad. It's a powerful song that vividly captures the wilderness and atmosphere of that state. Lisa MacIsaac's vibrant fiddle adds to the experience as it also does on Ohio from "Year Of The Horse," where the duo's harmonies are faultless.

Their UK wide tour is under way and promises to be rather special.

MIKE RITCHIE
---