Album Of The Week: The Wynntown Marshals 'Big Ideas'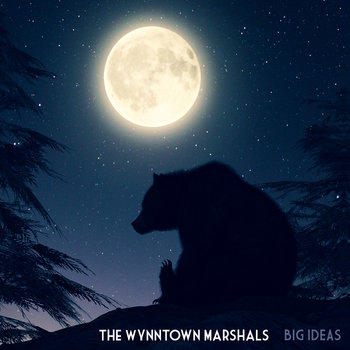 Hailed as the best Americana band in Europe, The Wynntown Marshals show they clearly deserve the accolade given the quality of their fourth album, Big Ideas.

Work on the 10-track gem got underway back in 2018 and they have skilfully overcome line-up changes and pandemic restrictions to create what the Scottish band reckon is their strongest collection of songs.

The reviews have been hugely praiseworthy with one critic writing:
"There's a joy in hearing a band at the height of their creative powers and The Wynntown Marshals have returned with an album full of superb songs that connect with you on every level."

It's a stirring yet sensitive album that looks at loss and love but there's a glowing nostalgic feel to it as well to give it a warming tone alongside the superb musicianship.

The current line-up is Keith Benzie, lead vocals, acoustic and electric guitar;
David McKee, bass guitar and vocals; Brendan O'Brien, drums and percussion; Ali Petrie, Hammond organ, piano, fender Rhodes and mellotron; Iain Sloan, electric and acoustic guitars, pedal steel guitar, vocals – and a glockenspiel at one point. Keith wrote all the lyrics.

The Marshals have been a mainstay on the music scene for 15 years and it's sterling contributions like this that will, rightfully, help maintain their excellent position in it.

• The Album of the Week Show, Saturday, October 1, 2022 at midday – The Wynntown Marshals' Keith Benzie in conversation with Mike Ritchie.
---