Samuel Alexander Barbour's Debut – Latest Album of the Week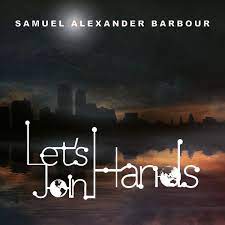 Samuel Alexander Barbour's debut album called 'Let's Join Hands' is our Album of the Week (from July 3.)

The nine-track release by the Scottish singer/ songwriter, who now lives in Hong Kong and works as a teacher, has an Americana, folk sound to it. Award-winning Sam's songs have regularly featured in country music charts.

'Let's Join Hands' has musicians from the UK, Australia and Hong Kong on it, a truly worldwide collaboration and a testimony to team work especially during these times.

The record features: Sam (lead vocals and acoustic guitar); Stevie Bull (who produced the album as well as playing some guitar, bass, piano, and drums); Paul Roth (electric guitar/backing vocals); Billy Houston (cello); Dannis Lai (soprano sax) and Wallace Mair (backing vocals).

The album is out now and available on all digital platforms to stream or purchase as well as the official download store on Sam's website.


---