Dougie MacLean LIVE at Dunfermline's Alhambra
"I'm so looking forward to my concert at the Alhambra in September! It's one of those venues which still has that 'old theatre' feel, with the proscenium arch over the stage and seating in layers…up to 'the gods … where even a big audience feels close" comments Dougie MacLean
It's been a surprising and adventurous route out of covid and lockdown for Scotland's singer songwriter, composer and wonderful performer (who wrote the song Caledonia and the tune The Gael!).  Dougie MacLean has not contracted Covid to date…but it has changed his life!
Pre 2020 MacLean was continuously touring the world performing. For almost 50 years, from Glasgow's Royal Concert Hall to Carnegie Hall in New York, from the Festival Theatre in London to the Sydney Opera House his concerts and festival appearances have delighted audiences of all ages. Now his music is reaching places where he has never set foot! Due to the success of his regular broadcast of live streamed concerts which began on March 20th 2020 from his Old Schoolhouse in Perthshire (renamed the Butterstone Global Streaming Theatre!) his worldwide audience has been consolidated and grown into a truly global phenomenon! Over 3.5 million people in almost 70 countries are known to have tuned in. Audiences have watched on phone, tablet, laptop or Smart TV from every continent, from Iceland to India and New Zealand to Brazil as well as every part of Europe and North America.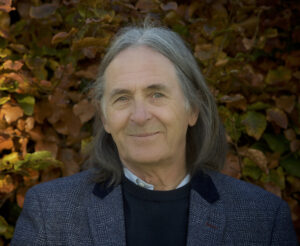 He's also been able to deliver several live streamed concerts from his atmospheric Old Farmhouse on the west coast of the Island of Lewis in the Outer Hebrides. The four camera broadcasts with great sound, lighting and staging, transport viewers right into MacLean's special spaces where he encourages involvement in his much loved songs and engaging stories.  He even has his global audience joining in choruses and dancing to fiddle tunes!
There continues to be volumes of feedback every week on social media plus emails and letters describing how the concerts and Dougie's songs are giving so many viewers something to look forward to … how appreciated they are in these still often unpredictable and disturbing times.
Dougie MacLean still glows with enthusiasm commenting "I'm amazed and still surprised at how much I enjoy the Live Streamed concerts. It's definitely a very satisfying experience that continually brings out the unexpected and it's somehow really gratifying to know that there's an audience all over the world who genuinely appreciate my music … they choose to tune in and then they respond. It's quite magical!"
This also makes his chosen handful of Dougie MacLean concert and festival performances in any year all the more special … and enthusiasts for his music are coming from many different countries to enjoy his performance at one of his favourite venues, the historic Alhambra in Dunfermline on Saturday 2nd September.
In between the performances Dougie finds time for his fascination with Fergie tractors, old Honda mopeds, archery, bee-keeping and of late the collecting and restoring of Singer sewing machines from the 1880s to 1960s! He also joins with his son Jamie MacLean in their studio for composing and recording music for film and TV and for MacLean's ever popular albums … he may just have a new album ready for his special September concert!
Alhambra, Dunfermline – Saturday, September 2nd 2023. 7.30pm 
Ticket details: Online – www.alhambradunfermline.com 
Tel – Kingsgate Box office on 01383 733666 (Hours are Monday – Saturday 11-4pm)
---